Eucalyptus Spearmint Body Lotion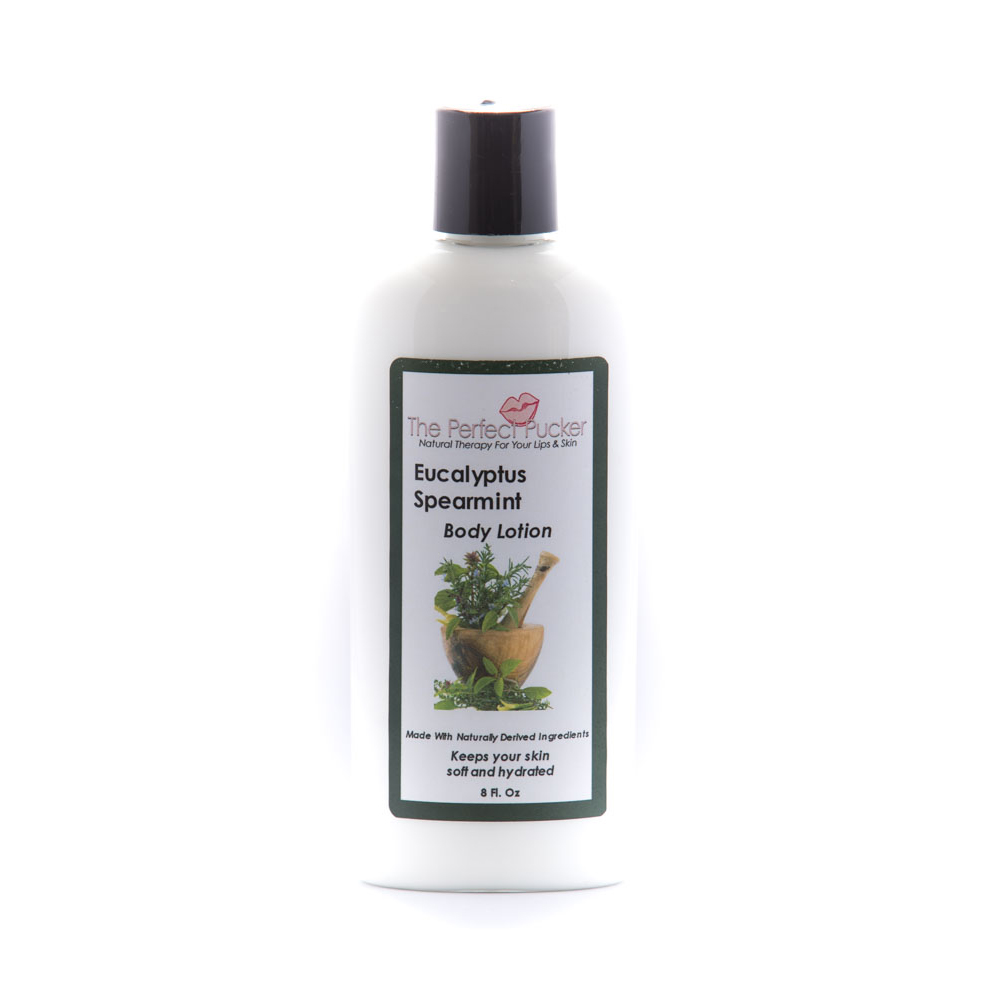 Eucalyptus Spearmint Body Lotion
Size: 8 oz.
Our #1 Selling Scent! Clean, fresh, invigorating!
NOTE: Body lotions are made to order. Please allow up to a minimum of 10 business days for your order to ship.
—
This body lotion has a luxurious feel, leaving your skin soft and smooth. Avocado Oil, Jojoba Oil and Aloe Vera assist in repairing dry skin. Shea Butter, plus Silk Amino Acids provide moisture and a nice feeling that's not greasy. Vitamins and Grapeseed Oil help as anti-oxidants and protect the skin.